SERVICES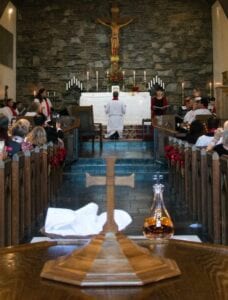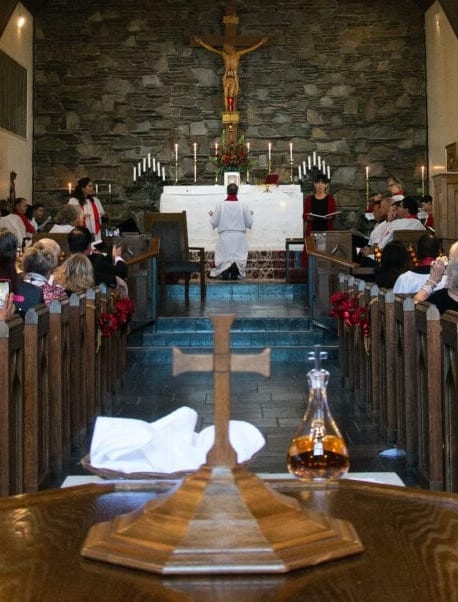 MASS SCHEDULE
Sunday, September 19, 2021, 9:00 a.m.
Join us For In-Person Mass in the Sanctuary or
Livestream via Zoom and Facebook Live

ZOOM Meeting
ID: 879 7415 1055
Passcode: 746407
———-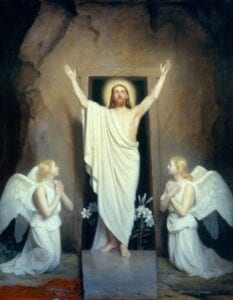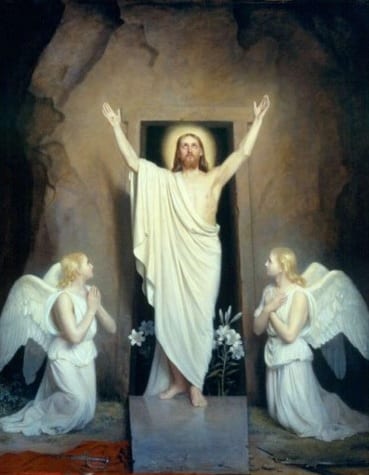 Weekday Morning Devotion
Fr. Barrett and Rev. Deacon Dominique Piper are leading a morning devotion, Monday through Friday at 8:30 AM, by utilizing Facebook Live. Please go to the Blessed Sacrament Facebook page and "Like" it. You will automatically be "Following" Blessed Sacrament.
The videos are still made available to you if you are wanting to view them later in the morning.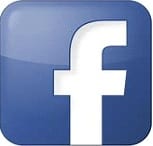 ———-
A MESSAGE FROM FR. BARRETT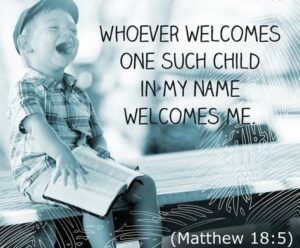 Dear Siblings in Christ,
The pure innocence, joy and wonder of a child-like Spirit is what our gracious and loving God is desiring us all to express, in order to thrive in life abundantly. Yet our egocentric mindset can make our lives most disappointing through our own "childish" ways. Even the disciples had easily missed the mark, for a child-like Spirit requires us to look at God as our absolute heavenly Parent with gladness, admiration, joy, awe and singleness of heart.
Jesus makes it clear in the Gospels that "Whoever does not receive the reign of God like a child shall not enter it." And also, "Whoever welcomes one such child in my name welcomes me, and whoever welcomes me welcomes not me but the one who sent me." How do we receive our relationship with Christ and how do we express it? Come this Sunday and discover the ways how we can look upon Jesus and the whole Trinity with a new spiritual understanding of living without anxious childish ways; to living within simplicity, confidence, trust and an ingenuousness childlike delight.
Barrett+
TWO MASSES AND SUNDAY CHRISTIAN EDUCATION RETURNS IN OCTOBER
If you haven't already heard, we have decided to return to our original schedule of services and Christian Education prior to our COVID pandemic during the last 18 months.  Starting Sunday, October 3rd, we will be having our 8:00 AM Said Mass and our 10:30 AM Sung Mass. We also will be having the return of both Adult and Children Christian Education from 9:15 to 10:15 AM.  We also will have Childcare provided by our new Childcare Provider and Teacher: Miss Katie. We encourage all families to be together for worship as much as possible, yet Childcare will be available from 9:00AM-12:00 PM. We ask that all children needing childcare to be checked-in at Room # 5 (aka, The Nursery) by 10:30 AM at the latest. 
In preparation for in-person only (No hybrid instruction) Sunday School Education for both adults and children, we encourage all adults to purchase the book that we will be studying for the fall, called Christian Meditation; Experiencing the Presence of God by James Finley. Please order your book so it will arrive by October 3rd. This is one of the most favorite books in our Rector's library that has been recommended by clergy throughout the country. WE will explore the purpose and process of the meditative experience in our Christian lives and to have a couple of Guest Speakers guide us into the ways of contemplation that will improve our lives and enhance our physical and mental wellbeing. 
Our parish and visiting children will engage in Godly Play. It is a wonderful curriculum designed to stimulate the senses of what it means to be a child of God and to have a deeper childlike understanding of the love of God and the importance of Jesus Christ in our lives. This is for first through fifth grade. At this time, any middle-school aged children (6th-8th grade) or Senior High are asked to participate with the teachers to assist the younger kids in the teaching and activities on Sunday mornings. It is being planned that all teenagers in the near future will eventually have their own classes. 
A MESSAGE FROM BEVERLY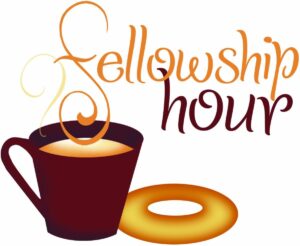 We are in desperate need of both Ushers and Coffee Hosts. If you feel it within your calling to practice stewardship in a very rewarding way, please consider volunteering for either or both positions. You would be called on to serve once a month either during or after Mass. Both jobs are much easier now that many of the the COVID-19 restrictions have been lifted.
Thank you so much for considering this much needed help at Blessed Sacrament.
If interested, contact Beverly Cardwell at 714 996-8445.
PLEASE WELCOME OUR NEW INSTRUMENTALIST/ ASSISTANT MUSIC DIRECTOR BRIGITTE BELLAVOINE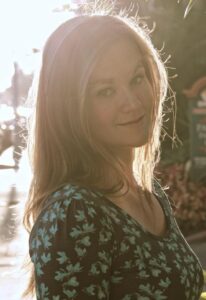 We are so excited to have Brigitte join our music department at Blessed Sacrament. She has come highly recommended by Patty Bell, Hannah Kim and Ashley Mangino.
Brigitte has been a local musician and composer performing and writing music in Fullerton for numerous years. In 2013, she received her bachelor's degree in piano performance and choral/vocal music education from the Bob Cole Conservatory of Music at Cal State Long Beach. This past Spring, Brigitte obtained her mater's degree in music from Cal State Fullerton.
Brigitte has been employed in several local churches and has been an accompanist for high schools, elementary schools, and, most recently, Cal State Fullerton's dance department. Her position at Cal State Fullerton is her full time employer. Along with that, she recently became the Director of the Westminster Choral.
As an adult, Brigitte has mostly attended Catholic masses, including volunteering for over a decade at Our Lady Queen of Angels, Newport Beach, for the mases given in French. Brigitte loves working with the Word of God as a composer and is excited to continue her musical and faithful journey at Blessed Sacrament. Please welcome her with the warmth for which this parish family has become well-known.
HURRICANE IDA RELIEF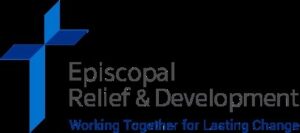 On Sunday, August 29, sixteen years after Hurricane Katrina hit the Gulf Coast, Hurricane Ida made landfall in the same region. This Category 4 storm brought flooding and damaging winds that caused a loss of water to hundreds of thousands and a loss of electricity to over 1 million people. Episcopal Relief & Development is working closely with the Diocese of Louisiana and other regional partners in what will be a long-term response. Your generous gift will help alleviate suffering for the most vulnerable residents impacted by Hurricane Ida. Please visit episcopalrelief.org/hurricane-relief to make a gift today.
Thursday Book Study
Christian Education is on a summer break, so we will not have any Bible Study or Book Study until our Kick-Off on Sunday, September 12th. During the meantime, please make sure that you pick up the book that we will be studying and start reading it now. The book is called Jerusalem, The Biography. It is written by Simon Montefiore, a well-known British Historian and Author of both Non-fiction and fictional novels. This book is available now at Costco for only $11.99. We will be studying the importance of Jerusalem today in our current affairs and for the three major Abrahamic faiths in our world. We will have guest speakers, video clips, maps, bible references, illustrations and so much more. Please plan to attend our Book Study in-person or on ZOOM, starting Thursday, September 16th at 6:30 PM. Please let Father Barrett know of your interest this next week of wanting to be a part of the book study. He will send each person information and a video clip about the author and the reason for writing the book.
Our Bible Study will be taking place during each Sunday, at 9:10 AM-10:10 AM, stating on September 12th. Come and be a part of our new Adult Christian Education program this fall.
GET CONNECTED
Click The Link Below To Open The Bethlehem Newsletter
 Want to know all that is going on at Blessed Sacrament? Click on the "Subscribe to e-Tidings" link below and receive all the weekly events, delivered automatically to your inbox.

Events & Information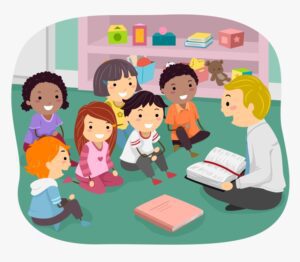 SUNDAY SCHOOL TEACHER NEEDED
Please prayerfully consider being a Sunday School Teacher for primary age children. We are planning a special meeting about Sunday School Education to return in the fall. The meeting will be on Saturday, August 7th at 10:00 a.m. Breakfast will be served. Please RSVP at (714) 528-2995 ex 403 or email at frbarrett@bscplacentia.org. We will be using an Episcopal curriculum called Godly Play. Our goal is to have teachers rotate every other quarter.
———-
———-
Altar Guild Flower Donations Needed
If you are wanting to celebrate a birthday, anniversary or special remembrance, please consider making a flower donation today. Recommended amount for your flower donation is $60.00. Thank you for your thoughtfulness in giving to the Altar Guild.
————-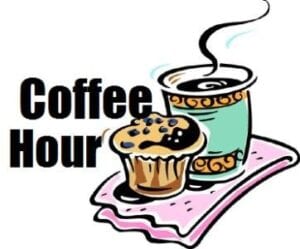 Coffee Hour Continues
We are continuing our Coffee Hour, immediately following our morning Masses each Sunday. Due to our weather, we will have the option to meet inside our Parish Hall or outside on the Memorial Rose Garden Patio.
While masks ARE NOT REQUIRED outside for anyone, please note the local recommendations to wear masks indoors. All those that are NOT fully vaccinated are required to wear masks indoors, according to both County and CDC guidelines. We are a small group and meet together regularly with over 98% fully vaccinated in our Worship services. The new local "recommendations" this week for everyone to wear masks indoors is based on larger public gatherings. CDC states that fully vaccinated congregants still have the option of wearing a mask or not indoors.
———-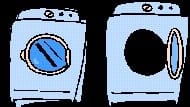 LAUNDRY LOVE—Please save your quarters and pass along to Doug Lee, our Laundry Love coordinator. If you do not already do so, please consider donating to this vital ministry. Please make your check out to Blessed Sacrament Church and note "Laundry Love" and your envelope number in the memo area.
———-
Our Mission
Answering the call of Jesus to follow the gospel. We honor the dignity of all God's children and strive to grow together in prayer and spirituality.
Our Vision
Making our Lord Jesus Christ visible to the world through our word and service.