SERVICES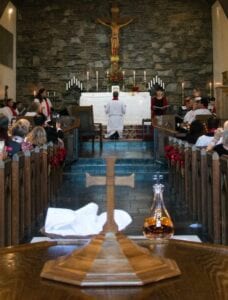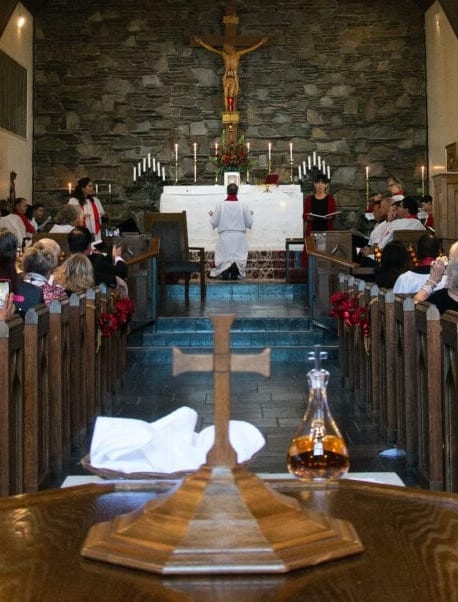 MASS SCHEDULE
Sunday, January 24, 2021, 10 a.m.
Third Sunday after the Epiphany
 NO IN-PERSON WORSHIP THIS SUNDAY DUE TO INCLIMANT WEATHER
Please join us on
Livestream via Zoom and Facebook Live only
(See Link Button Below)

ZOOM Meeting ID:
528 739 7273
————–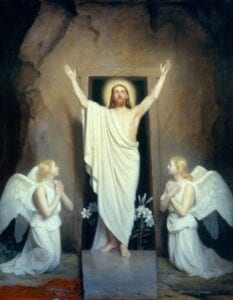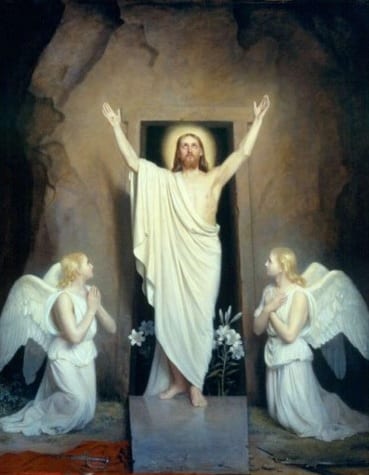 Weekday Morning Devotion
Fr. Barrett is leading a morning devotion, Tuesday through Friday at 8:00 AM, by utilizing Facebook Live. Please go to the Blessed Sacrament Facebook page and "Like" it. You will automatically be "Following" Blessed Sacrament.
The videos are still made available to you if you are wanting to view them later in the morning.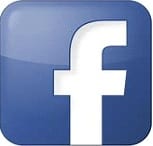 ———-
A Message From Fr. Barrett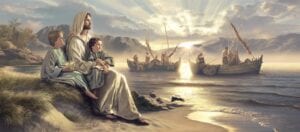 Dear Parish Family,
The new Disciples that were being chosen by Jesus were like scraps of metal attracted immediately to a magnet when they heard Jesus' calling.  Jesus said, "I will make you Fishers of people." What was it that made these Fishermen decide to leave their nets at that moment and follow the Christ? How many of us would be willing to follow Jesus? Are we ready to embark on God's calling to us? This Sunday, we will look at what it means to follow Christ and how we can catch people to discover the love and transformation through Jesus Christ. Through the light of Grace, we will examine what this season of Epiphany can mean for us all through the manifestation of Christ in our lives and in the lives of others. COME AND SEE!!
Barrett+
GET CONNECTED
Bible Study Tuesday Evening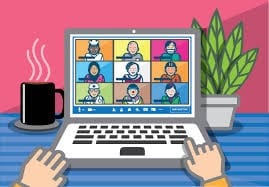 Adult Bible Study Continues
Link Provided Below
Mark your calendars now for the new Epiphany Bible Study on the first three Tuesdays of January and February. We will look together at the Scriptural lessons assigned for each Sunday during the season of Epiphany and dive deep into their background and spiritual meaning for the Church today. Come and discover the manifestation of our Lord Jesus as the Christ in His life, teachings and ministry and what it all means for us in our parish. It all starts Tuesday, January 5th at 6:30 PM-8:00 PM. 
Everyone is welcome!!
——-
Read the latest publication of the Bethlehem Newsletter
The Bethlehem Bi-Monthly Newsletters
————-
Want to know all that is going on at Blessed Sacrament? Click on the "Subscribe to e-Tidings" link below and receive all the weekly events, delivered automatically to your inbox.

Events
Preparations needed for our special Candlemas & our Annual Meeting 
Sunday, January 31st is a very special day for our parish. Every single member of our community needs to be involved on ZOOM, so that everyone can participate with the Candlemas Service, Thanksgiving of a Child for Ivy Ray Mangino and our Annual Meeting.  
CANDLEMAS: On Sunday morning at 10:00 AM, please make sure you click on the link provided for you on E-Tidings to join us for our Mass, which will include our Principle feast, the blessing of candles for our Sanctuary and for your home, an understanding of the Presentation of our Lord in the Temple, Thanksgiving for a Child (Ivy Ray) and Holy Eucharist. Everyone involved can choose a white candle in advance and Fr. Barrett will bless them on ZOOM, so that the candles represent the light of Christ to be personally used all during the year. The interaction and participation from the congregation will be very important for our Worship, so please make sure to join us on ZOOM and not FACEBOOK on this day. We will not have an outdoor Mass on the 31st since Fr. Barrett will be celebrating Eucharist inside the Sanctuary. Due to the current purple tier that we are in at this time, our Diocesan Bishop and State guidelines have made it clear that we are still not to worship as a congregation indoors or have any meetings indoors.
ANNUAL MEETING: Immediately following our Mass, we will proceed with our Annual Meeting. After consulting our Technical team and further discussion with our Deanery and Bishop Diane Bruce, it has been unanimously agreed that the most simplified, secure and cost effective platform that is being used for annual meetings around our diocese is ZOOM. We will need to utilize ZOOM for the Poll function that will assist us with voting at our Annual Meeting. A personal invitation and link will be sent to each of our members of our congregation in advance.  PLEASE MAKE CERTAIN no one else receives the link or passcode information for security reasons. Unfortunately, if you have not been a member of Blessed Sacrament for at least a year and/or you have not been baptized, you CANNOT participate in the voting portion of the meeting. 
We encourage EVERYONE to participate in advance with the special ZOOM Training Workshop that will help each member know how to utilize this platform correctly and know how to vote with the Poll Function. If there is anyone who does not have a device, please let our Sr. Warden, Allyn Lean (allynlean@aol.com), know immediately and arrangements will be made to ascertain a device. If anyone has the need for financial assistance about ordering a device, please contact Fr. Barrett. Please note that when voting, each person needs to be on their own chosen device (Laptop, desktop, cell phone, iPad, etc.). Our Technical Team concurred that there is no way to have accurate and anonymous voting to occur concurrently with the live-streaming Annual Meeting.  Our workshop is held on Saturday, January 30th at 10:00 AM. More information will follow regarding the invitation and link to the Saturday workshop through our Technical team. If you are unable to make it on that date, please let Fr. Barrett be made aware and we will schedule another workshop on an earlier weekday. 
The last Sunday of the month will be glorious!! We give thanks to God for all the ways our parish has been blessed and look forward to seeing how the Holy Spirit will lead us all for the rest of this year through the light of Christ that shall guide us within God's grace, peace and love
———–
Below are the candidates who are running for vestry. Mark you calendars now for our annual meeting scheduled for January 31, 2021.
MAUREEN BURTON
CAROL MORRIS
NANCY DOMAN
LEO C. SONG, JR
Our Mission
Answering the call of Jesus to follow the gospel. We honor the dignity of all God's children and strive to grow together in prayer and spirituality.
Our Vision
Making our Lord Jesus Christ visible to the world through our word and service.