SERVICES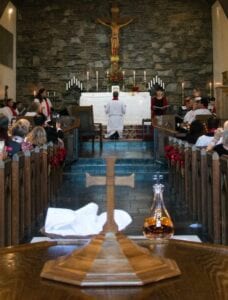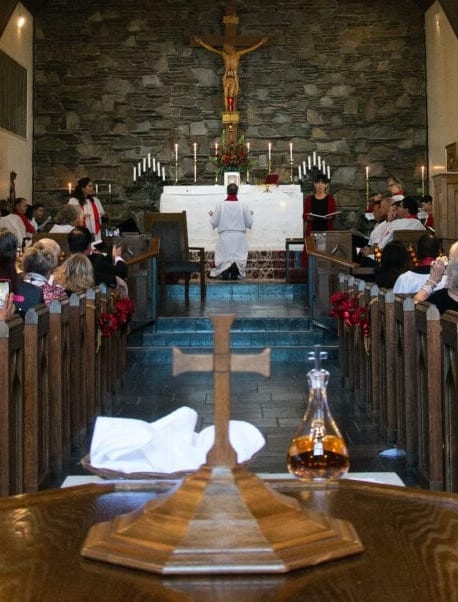 MASS SCHEDULE
The Sixth Sunday of Easter
Rogation Sunday
Sunday, May 9, 2021, 9 a.m.
Join us For In-Person Mass in the Sanctuary or
Livestream via Zoom and Facebook Live
ZOOM Meeting
ID: 838 6623 3977
Passcode: 034367
————-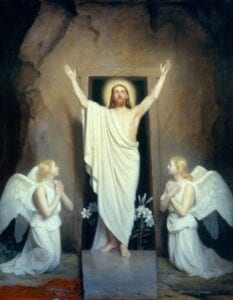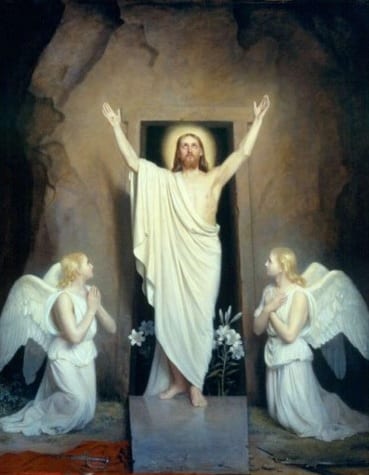 Weekday Morning Devotion
Fr. Barrett and Rev. Deacon Dominique Piper are leading a morning devotion, Monday through Friday at 8:30 AM, by utilizing Facebook Live. Please go to the Blessed Sacrament Facebook page and "Like" it. You will automatically be "Following" Blessed Sacrament.
The videos are still made available to you if you are wanting to view them later in the morning.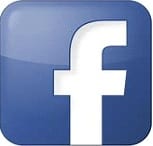 ———-
A Message From Fr. Barrett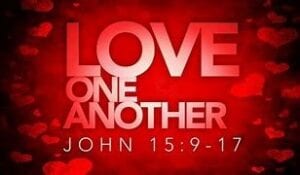 Jesus said to his disciples, "This is my commandment, that you love one another as I have loved you."
 – John 15:12
————-
Dear Siblings in Christ,
This is the Sixth Sunday after Easter. We continue with the teachings of Jesus in preparing the followers before the Day of Pentecost. The Gospel lesson this Sunday can be all summed up in the three-word sentence from our risen Lord that is about ready to ascend into heaven this week: "Love one another".
It sounds so simple, yet our difficulty in following such direction from God has been the root cause of our divisions, our egocentrism–the hurt, suffering and pain that we have caused in all of our relationships, driven mostly by fear. And Jesus words in this chosen pericope is for all of His disciples that truly desire to be agents of reconciliation and change; to go deeper into the understanding of what kind of love is needed in our world and how to achieve it.
Be a part of our worship this Sunday as we continue part two of what Jesus meant by "As the Father has loved me, so I have loved you; abide in my love." All of our lessons on this coming Mother's Day and Rogation Sunday will emphasize the loving maternal and paternal qualities within Christ and the recipe to live life abundantly, so that the joy of God may be in all of us, and that our joy may be complete on this earthly pilgrimage and beyond.
Barrett+
———-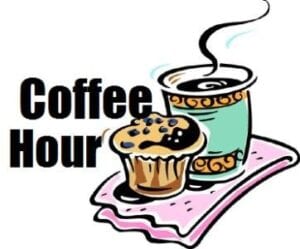 Virtual Coffee Hour/Tea Time
 We are continuing with the fellowship after Sunday service with our virtual Coffee Hour/Tea Time. Simply, stay tuned on our regular Zoom link after the service. Fr. Barrett would like to personally invite each and every one of you WONDERFUL people, to join in this fellowship. We have a fun time of questions, answers and fellowship. Hope you can make it.
GET CONNECTED
 Read the latest publication of the Bethlehem Newsletter
 The Bethlehem Bi-Monthly Newsletters
 ————-
 Want to know all that is going on at Blessed Sacrament? Click on the "Subscribe to e-Tidings" link below and receive all the weekly events, delivered automatically to your inbox.

Events
Come Celebrate Our 65th Anniversary of Blessed Sacrament!
Mark your calendars now for a very important Sunday of worship. On Sunday, June 6, 2021 at 9:00-11:30 AM, we will be having a wonderful celebration that will include our Patronal Feast and our 65th Parish Anniversary. This special day will include the physical presence with in-person gathering, Holy Eucharist Rite I, sung with live in-person choral music, the solemnity of Corpus Christi, a video presentation that will provide a historical perspective of Blessed Sacrament and personal testimonies from our parishioners, as well as from our Diocesan Bishop, John Taylor. We will also have an outside celebration reception afterwards in our Memorial Rose Garden patio area. Please note that we will be continuing ZOOM and Facebook live-streaming for those that are not able to join us in-person for any reason.
All of this requires thoughtful planning and preparation. While we have a Planning Committee that has begun such creative work, we will need everyone to make this a memorable occasion. First, if you would like to assist Committee members with any areas of planning, please contact Patty Bell at our Parish Office to be included on the list of those helping with everything from the reception to publicity and sending out invitations. You will be contacted to assist from an appropriate member of the Committee.
We also need EVERY member of our parish that desires to video-record their personal 30 second testimony of answering the two following questions: Why is Blessed Sacrament so special to you? And, What will you always cherish about our parish?  Please send your recorded link to frbarrett1314@gmail.com. We have a team that is putting together the video presentation and your recording will be included.
All recordings need to be sent to the parish by Thursday, May 20th. If you have any issues in video-recording from your chosen device and would like someone to record for you, please let us know as soon as possible. We will make arrangements to record you and your family members from our campus grounds during the next two Sundays by appointment.
Please make sure to make reservations at the parish office of how many people will be attending from your group. Our Ushers will need to make seating arrangements that will include outside, if necessary. We want as many parishioners as possible to be indoors, but it has to be first-come, first serve for reservations. Make sure to call Patty Bell and leave a message at 714.528.2995. Please ALSO send an email to the parish to confirm that we have received your request. You would send your reservation to office@bscplacentia.org and frbarrett@bscplacentia.org.
We look forward to seeing you all for this great day of fellowship, worship and praise to God for our beautiful parish that is traditional, dignified, intimate and MIGHTY!! Thanks be to God!
———
BLOOD DRIVE
A big thank you to all who participated in the blood drive on May 2nd!
Please know that you have made a difference for those who find themselves in a medical emergency."
Blessings,
Rev. Deacon Dominique Piper
—-————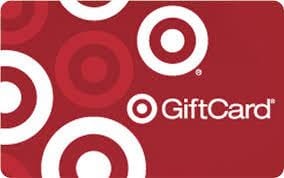 OUTREACH UPDATE
A HUGE THANKS to all who contributed $20 Target Gift Cards for the young mothers residing at Mary's Path. A total of twenty cards were donated!!
 And to our Caring Crafters and their friends for creating 40 baby blankets!
 The gift cards and blankets were gift wrapped and delivered on Thursday, May 6, to the shelter to be given out on Mother's Day!
 The Outreach Committee thanks you for your AMAZING support of all our requests.
——–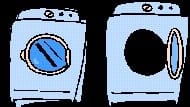 LAUNDRY LOVE—Please save your quarters and pass along to Doug Lee, our Laundry Love coordinator. If you do not already do so, please consider donating to this vital ministry. Please make your check out to Blessed Sacrament Church and note "Laundry Love" and your envelope number in the memo area.
—————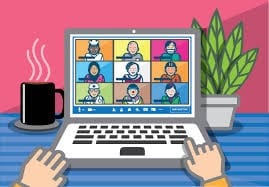 Please note that our Eastertide Bible Study is on Tuesday evenings at 6:30 PM and continues through May 18th. There is NO Bible Study on the fourth Tuesday of each month, due to the CLC Board Meetings. We invite everyone to come to learn and inwardly digest the Holy Word of God with prayer, teaching and open discussion. Our Book Study will be taking a break in the month of April and will begin again in May with an Easter & Pentecost Series designed for an Easter people to develop a resurrected and spirit-filled discipleship in our parish. Stay tuned for more details to follow.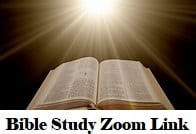 Our Mission
Answering the call of Jesus to follow the gospel. We honor the dignity of all God's children and strive to grow together in prayer and spirituality.
Our Vision
Making our Lord Jesus Christ visible to the world through our word and service.