SERVICES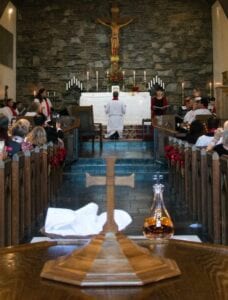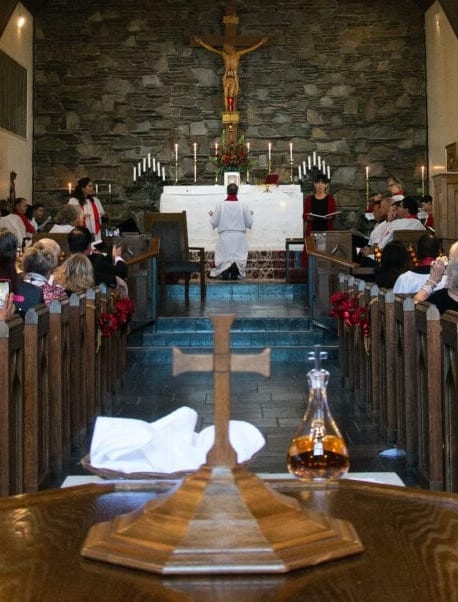 MASS SCHEDULE
The Third Sunday of Easter Sunday
Sunday, April 18, 2021, 9 a.m. 
Join us For In-Person Mass in the Sanctuary or
Livestream via Zoom and Facebook Live
ZOOM Meeting
ID: 838 6623 3977
Passcode: 034367
————-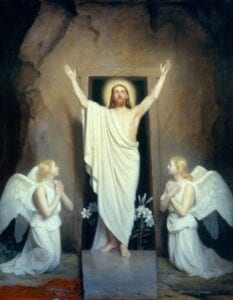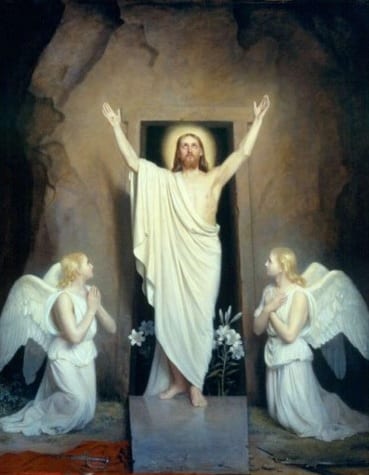 Weekday Morning Devotion
No Moring Devotion This Week While Fr. Barret Is On Vacation
Fr. Barrett is leading a morning devotion, Tuesday through Friday at 8:00 AM, by utilizing Facebook Live. Please go to the Blessed Sacrament Facebook page and "Like" it. You will automatically be "Following" Blessed Sacrament.
The videos are still made available to you if you are wanting to view them later in the morning.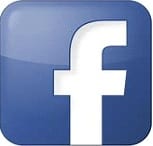 ———-
A Message From Blessed Sacrament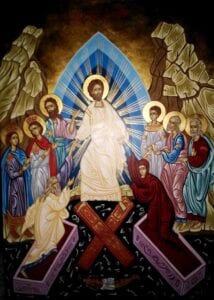 Now resurrected, Jesus himself stood among the disciples and said to them,
"Peace be with you."   Luke 24:36
————-
 Dear Siblings in Christ,
Skepticism, fear and doubt can easily run amuck with faith not in the equation. Even with our resurrected Lord standing in the physical presence in front of the disciples, they still could not believe and had doubts, due to their fearful hearts. How many of us have had doubts and being skeptical, especially during this last year of so many challenges around us? And yet, God is present among us now, demonstrating the power of Christ's resurrection in amazing ways. Come this Sunday and learn more from Scripture of how peace can be in our lives through faith. Come and discover how there is sufficient evidence of the power of Christ's resurrection alive in our hearts. Come and see that Christ's resurrection is OUR resurrection. Alleluia, the Lord is risen. The Lord is risen, indeed! Alleluia!! 
Barrett+
———-
GET CONNECTED
 Read the latest publication of the Bethlehem Newsletter
 The Bethlehem Bi-Monthly Newsletters
 ————-
 Want to know all that is going on at Blessed Sacrament? Click on the "Subscribe to e-Tidings" link below and receive all the weekly events, delivered automatically to your inbox.

Events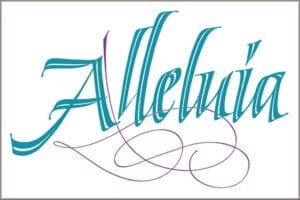 Alleluia Christ is Risen! The Lord is Risen Indeed!
Easter Sunday's service was a beautiful occasion to celebrate our Risen Lord! With ringing bells, beautiful flowers, glorious music and sacred worship, we gloried in our Risen Christ.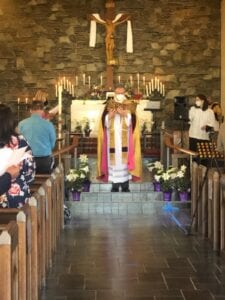 Special Thanks to:
Ashley Mangino, Hannah Kim, Steve Huber, the Bethlehem Choir, Dave & Lyn for our music and tech support.
Tom Johnson & Barry Dagestino for our signage and seating chart, and our ushers along with Dave & Lyn Farman.
David Freeman & Doug Lee for serving at the altar.
Marion Lee and the altar guild members for the beautification of the church including the flower arrangements and candles.
Fr. Barrett for leading us through this beautiful service.
________________
SAVE THE DATE…
On Sunday, May 2nd, from 10 a.m. to 4:00 p.m. the American Red Cross will have their BLOODMOBILE in our parking lot. This is our opportunity to gather as a community and support this amazing organization. They are requiring a virtual sign up sheet. Please mark your calendars and prepare to give some of your precious, life giving blood. For additional information contact the Rev. Deacon Dominique Piper (dominique.piper00@gmail.com) 
————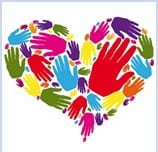 New In-Reach Opportunity
Let's take care of our parish family!
We are beginning a new ministry called "Arms Around Our Parish". If you would like to bless a parish family member with a meal during their time of illness or need, you can contact Ashley Mangino at ashmangino@gmail.com or Carol Ann Miller at camjohn@roadrunner.com. Ashley or Carol Ann can let you know who is in need and how to best secure a meal or groceries for them.
If you are interested in heading up this ministry, please let them know. Thank you.
——–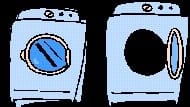 LAUNDRY LOVE—Please save your quarters and pass along to Doug Lee, our Laundry Love coordinator. If you do not already do so, please consider donating to this vital ministry. Please make your check out to Blessed Sacrament Church and note "Laundry Love" and your envelope number in the memo area.
____________
Our Mission
Answering the call of Jesus to follow the gospel. We honor the dignity of all God's children and strive to grow together in prayer and spirituality.
Our Vision
Making our Lord Jesus Christ visible to the world through our word and service.