Lenten Services
Thursdays in Lent
Evening Prayer and Lenten Supper
6:00 p.m. – Evening Prayer followed by a Souper/Salad potluck and Lenten Teaching
________________________
Weekly on Thursdays
Healing Service
Noon – Healing Service and Mass
________________________
Tuesdays in Lent
Bible Study via Zoom
6:30 p.m. – Weekly Bible Study utilizing the Sunday Scriptures 
(Zoom link provided in the e-Tidings)
_________________________
Fridays in Lent
Stations of the Cross
Noon – Weekly Stations of the Cross during Lent
PLEASE NOTE that all weekly services of Morning Prayer, Bible Study and Healing Mass will not be happening during Easter Week (Tuesday, April 10th through Thursday, April 13th)
We will return to our regularly scheduled weekly worship and studies on the week of Monday, April 17th.
Holy Week and Easter Sunday
Maundy Thursday Service
7:00 p.m. – April 6, 2023
________________________
Good Friday Liturgy
Noon – April 7, 2023
Good Friday Stations of the Cross
7:00 p.m. – April 7, 2023
________________________
Great Vigil
8:00 p.m. – April 8, 2023
_________________________
Easter Morning
9:00 a.m. – April 9, 2023
Our Mission
Answering the call of Jesus to follow the gospel. We honor the dignity of all God's children and strive to grow together in prayer and spirituality.
Our Vision
Making our Lord Jesus Christ visible to the world through our word and service.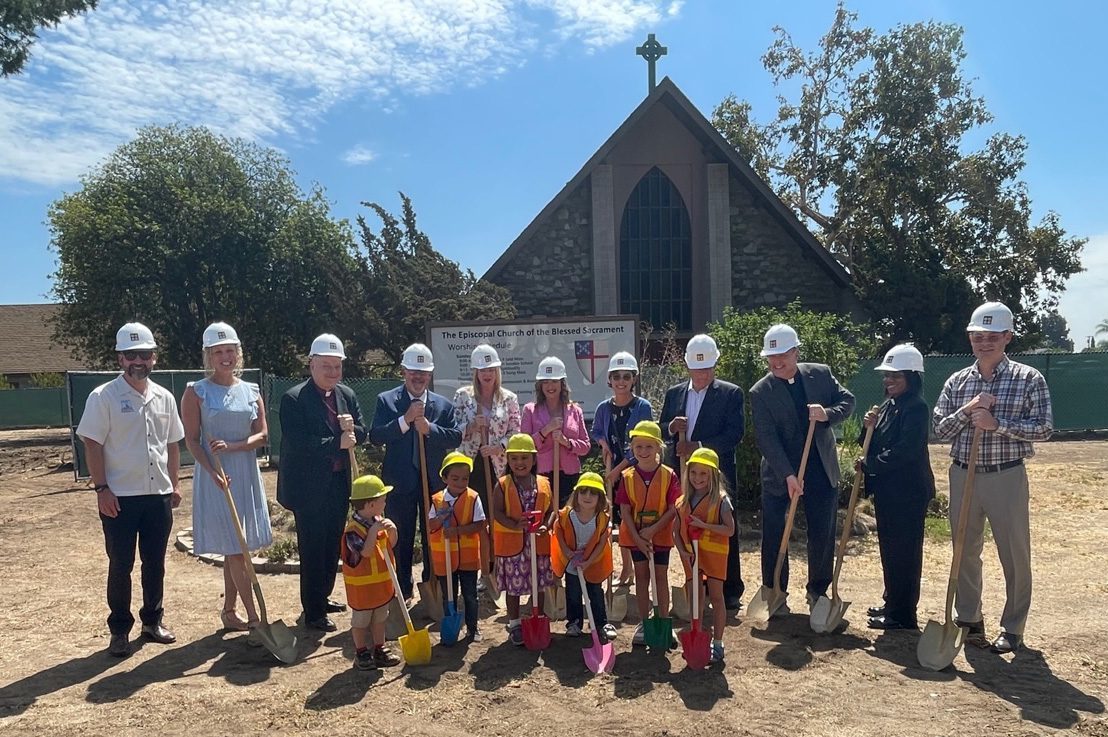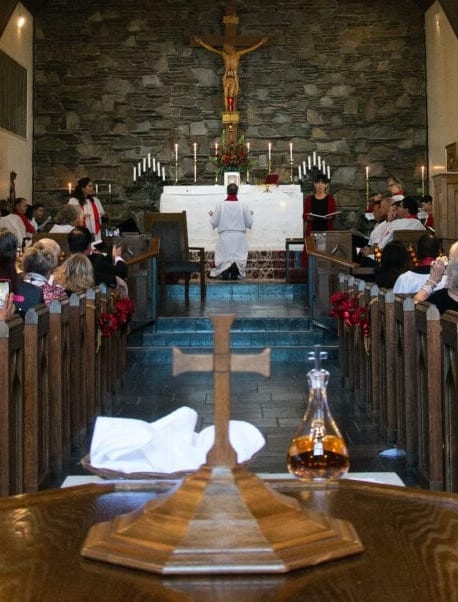 Sunday Service Schedule
8:00 A.M.  Said Mass
9:15 A.M  Adult Sunday School
in the Parish Hall

10:30 A.M. Sung Mass
Children's Sunday School begins
at this service

IN-PERSON
Mask Is Optional For Vaccinated Persons
Childcare Provided
This Service is Also Available On ZOOM & FACEBOOK LIVE

ZOOM Meeting
ID: 879 7415 1055
Passcode: 746407
———–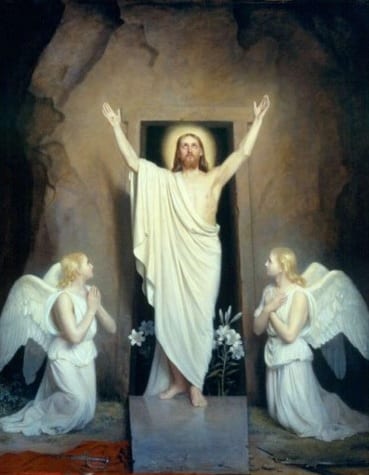 Weekday Morning Devotion
Fr. Barrett  and Ned Bergert are leading a morning devotion on Tuesdays and Thursdays at 8:30 AM, utilizing Facebook Live. Please go to the Blessed Sacrament Facebook page and "Like" it. You will automatically be "Following" Blessed Sacrament.
The videos are available for viewing later in the morning.
Stay Connected to Blessed Sacrament Community